Made for You
Gifting
Created to last
Made For You
Every print is handled with the utmost care and attention to detail ensuring it looks incredible in your home.
Our photoshop team reviews each order individually and can make almost any photo look amazing on the block you choose. 
Please indicate in the notes section, if you would prefer your picture cropped in a particular way.
Bring your memories to life today.
Perfect For Gifting
Step 1. Choose your photo blocks
Find the perfect shape and size block for your photo.
Step 2. Upload meaningful photos 
Choose photos they'll love from your camera roll or social media.
Step 3. Give the gift of memories
Surprise them with a thoughtful gift that will make them smile over and over again.
CREATED TO LAST
Every print is hand-crafted in our workshop to ensure the highest quality photo display for your home.

• Printed directly onto solid wood

• Fade and scratch proof

• Waterproof print

• Solid, natural wood

• Hand made and eco-friendly

• Free-standing or wall hanging 
Size Guide
Find the perfect photo block size for your space. Whether you're looking for a small photo display for your bedside table or a giant photo wall, you can print it with Memory Block.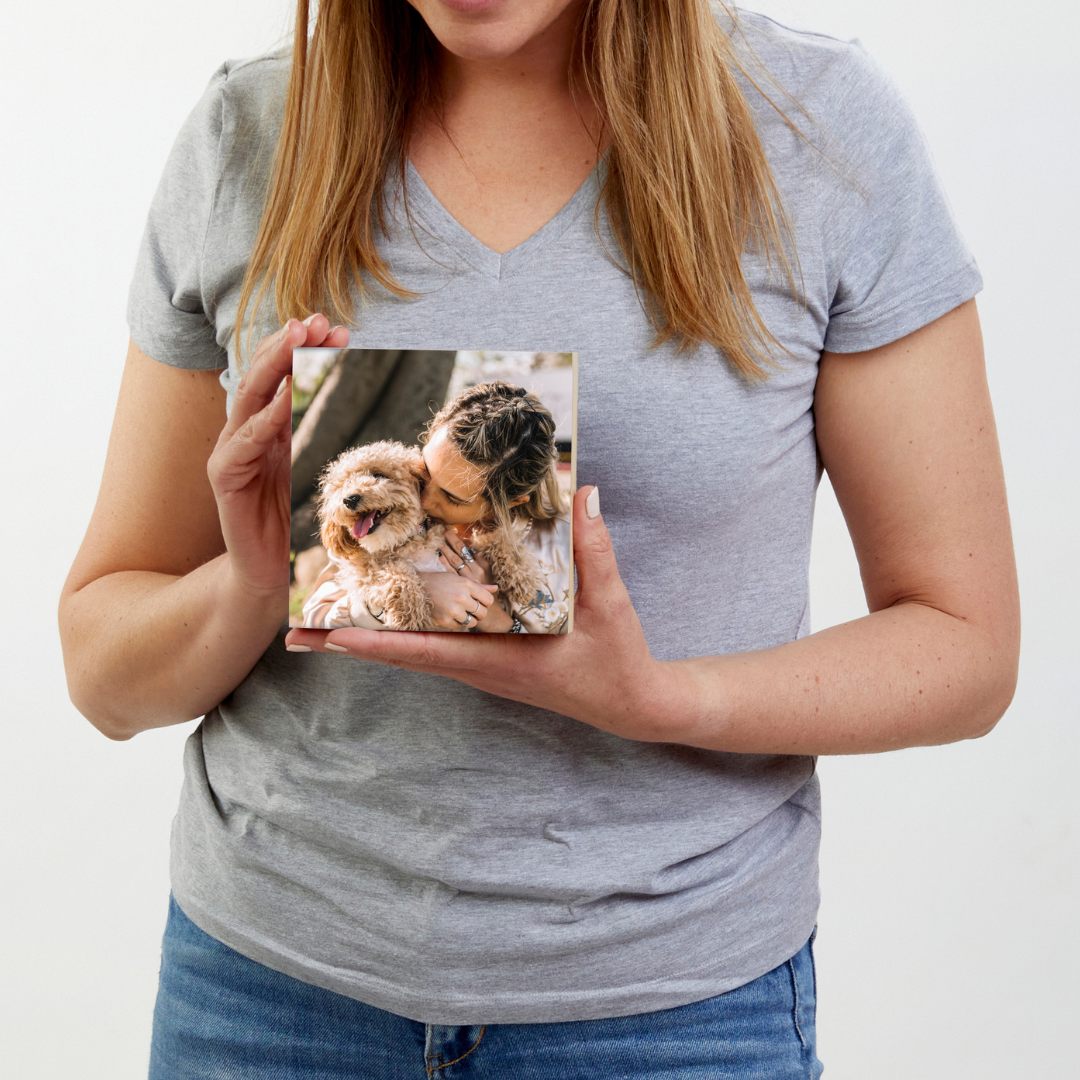 Small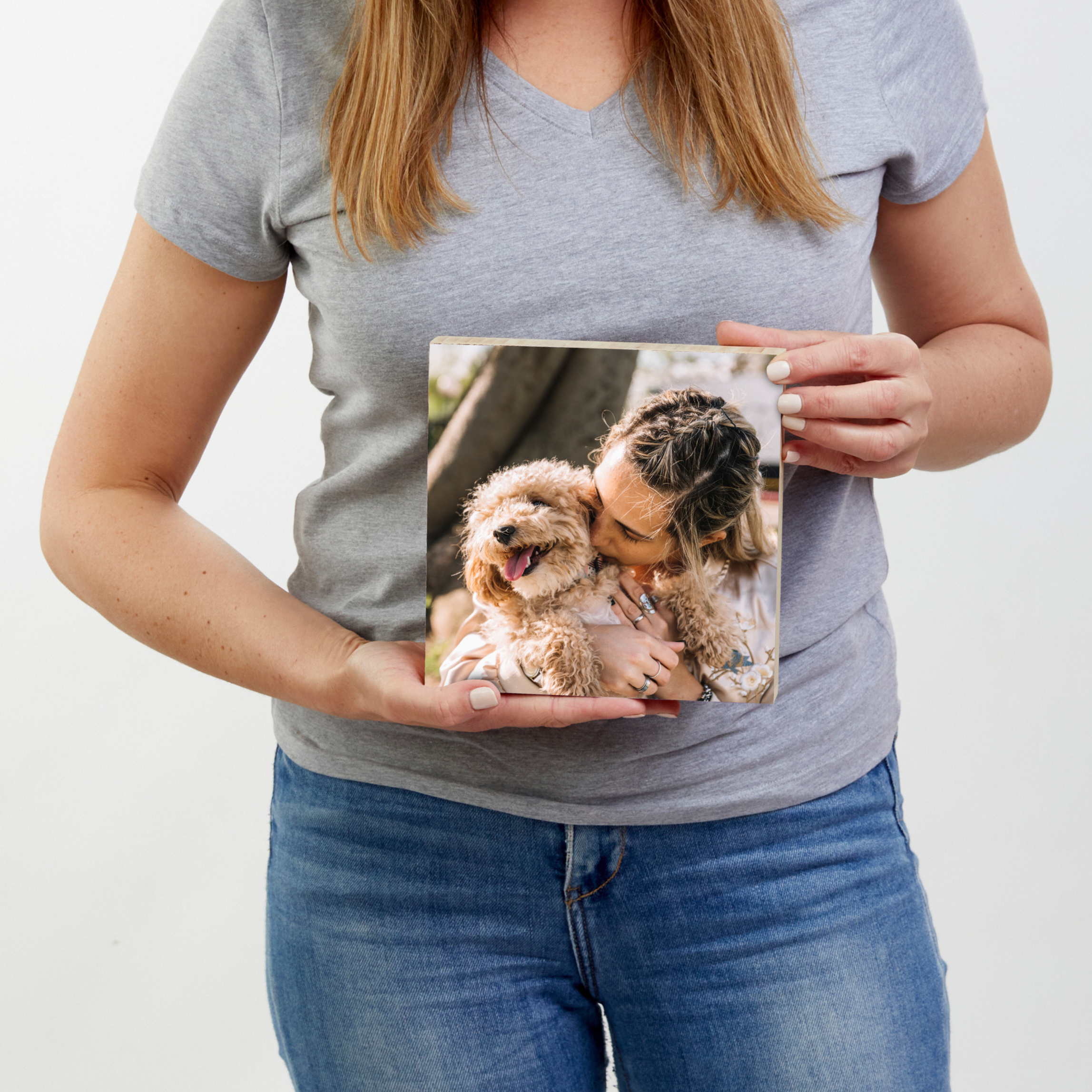 Medium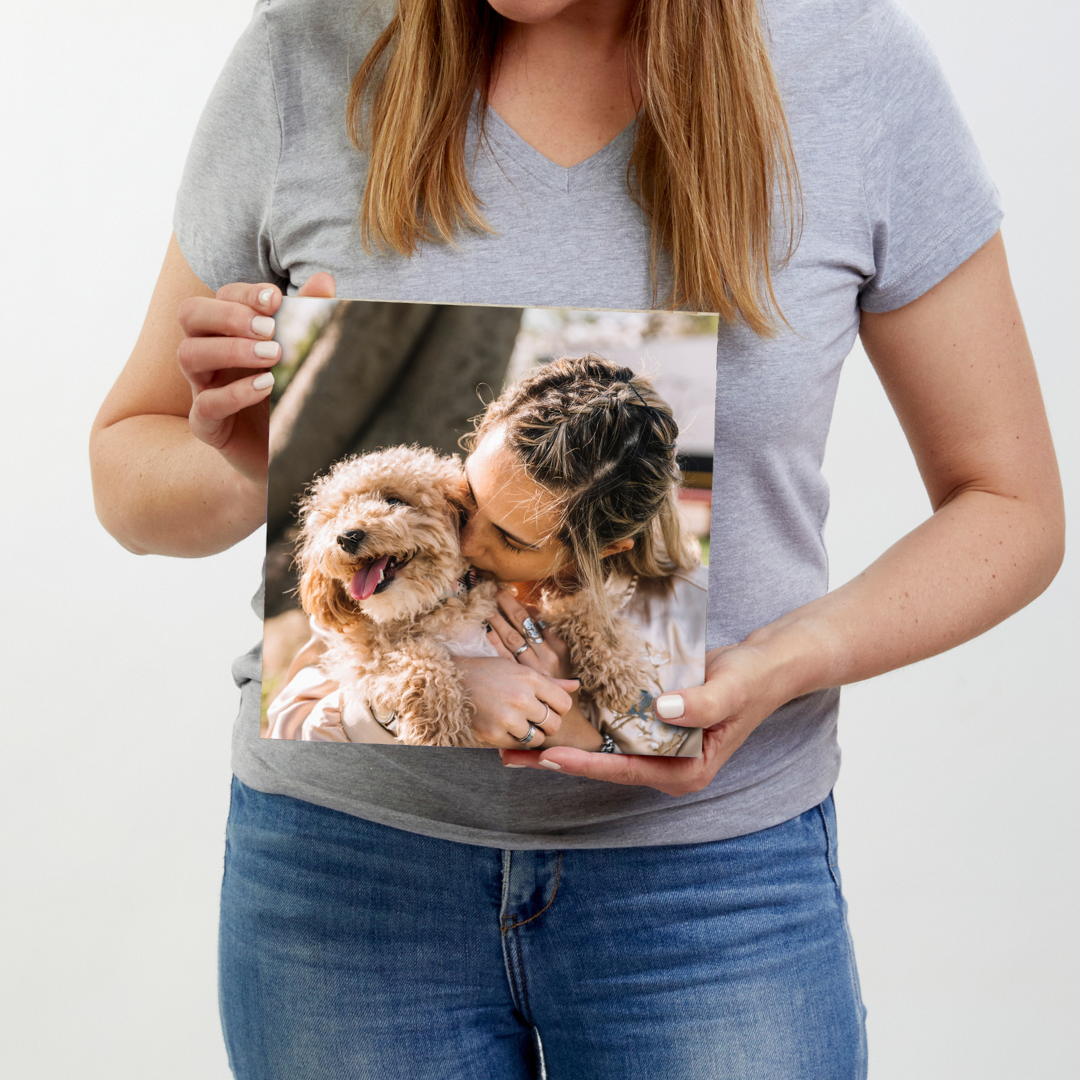 Large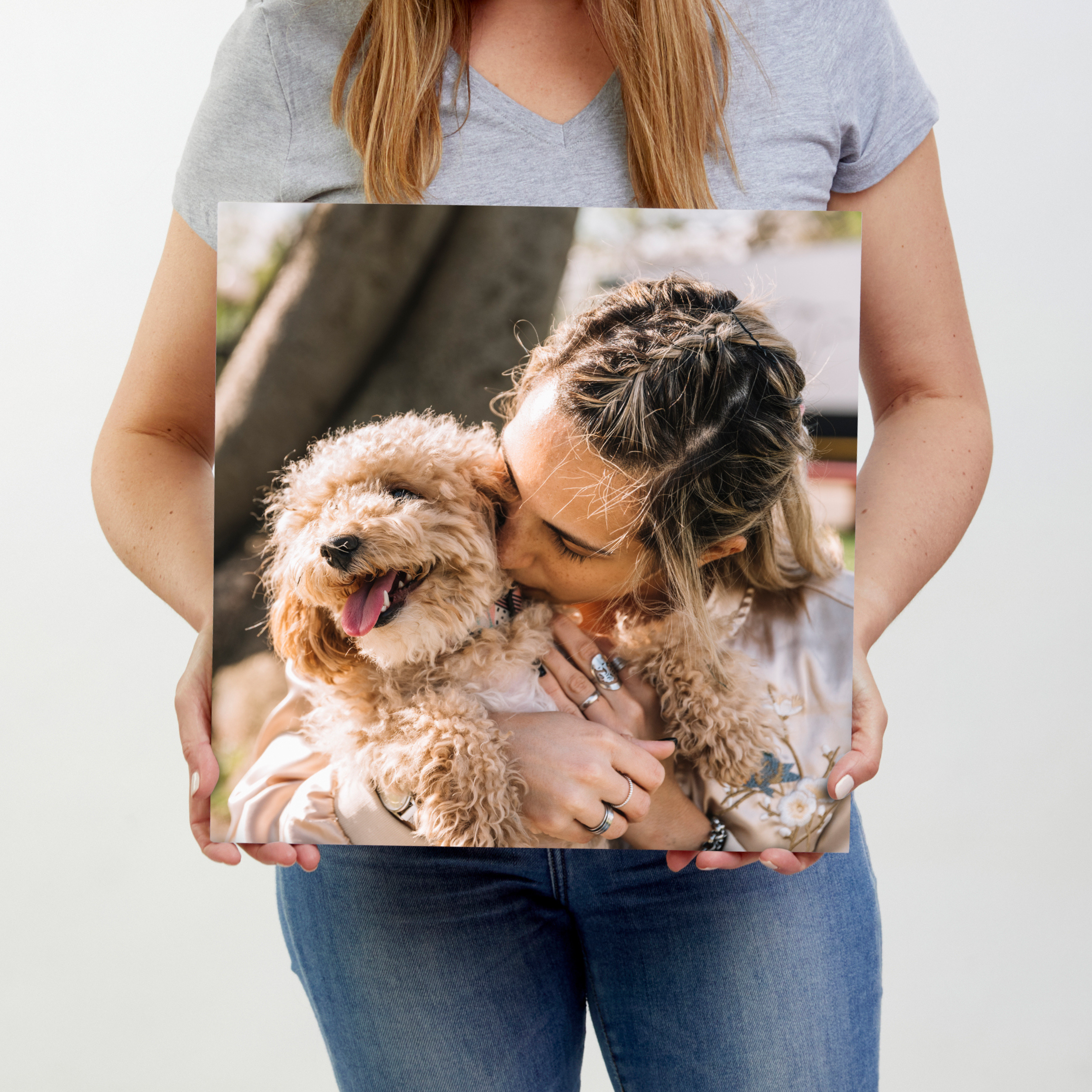 Giant
Need some help?
Is my photo suitable for printing on wood?
Yes! We accept all formats and orientations of photos. If you have any questions you can email us your photo at info@memoryblock.com.au
---
I'm having trouble uploading my photos!
You can always share your photos via email after ordering!

If you're having trouble uploading, here are some typical causes: 
- Uploading the wrong file type. Make sure they're .jpg, .png, or .heic.
- If you're uploading a few photos and a lot of them are over 2MB in size, our uploader can slow down or stall.
For items that require many photos, like our photo walls, we recommend you add the product to cart and checkout without photo upload, once you place your order you can email your photos to info@memoryblock.com.au Along with your order number/full name, be sure to choose the original, high-quality image for the best results. If we don't receive a photo, we'll personally follow up.
Still having trouble? Email info@memoryblock.com.au and we'll help you out!
---
What is the difference between pine and Bamboo?
The main difference between our Bamboo and Pine blocks is the aesthetics. 
Both materials are of the same great quality and they print very similar to each other.The bamboo can be slightly more matte than the pine with very fine grains through the print.
The Pine can have a smoother finish, however due to the natural nature of the wood, tiny grains are also sometimes visible.
Most people choose based on what they believe is more attractive.
Some people like the rustic pine others like the sleek, classy bamboo as it has a nice grain through it and side pattern. Bamboo is $9 extra per block.
---
Can I request a preview of my pictures?
Yes! A preview can be requested in your order notes.
---
Worried your photos won't print well?
Our team of expert photographic editors check each and every photograph on our colour-calibrated screen before it goes into production. 
If your image is low resolution, our editors will work their magic to sharpen them up for you so they will print beautifully at the size you desire. However, if after we have tweaked them, there is still a concern about the quality, we will get in touch straight away.
---
How will my picture fit the block?
Our experts will professionally crop your photo to fit your chosen block. If for any reason your photo doesn't fit perfectly, we will contact you directly.
We also ask you to indicate in the notes section, if you would prefer your picture cropped in a particular way. If we have trouble with your request we will contact you before we print.
---
How can I hang my block?
We recommend the 3M COMMAND Picture Hanging strips (included with photo walls). These are essentially a double sided Velcro's that attach to the wall and block. They can be easily moved and don't cause any damage to the walls.
Satisfaction Guaranteed
We stand by the products we create.
Quick and Easy
Choose your block and upload your photo in no time.
Printed In Australia
Supporting our small business really does make a difference.